Parklon Playmat provides safe and best environment for our kids. It serves the same primary functions in providing cushioning and padding for your kids play area; soften the impacts when the kids play and fall. So it will be a safe and ideal place for crawling, laying and sitting babies.
Our playmat are made using the premium material from Germany which is eco-friendly, non phthalate and safe. Together with combination of Top World's advanced technology which produce the best and premium quality playmat in the world, all our playmat has passed strictly an International standard SGS & BPA-Free. We have also met European EN-71 and US Standard Walmart & Costco Audit.
The diamond square embossing patterns are the BEST and the only international standard for enhancing the surface finish, non-slip, and make it more durable. We would advise you to consider budget or size and thickness when choosing a playmat.
Comfortable & Safety
Parklon playmat are thick yet they are soft. Your child (and you!) will love sitting, playing and lying down on the mats for hours. Additionally, the thick cushioning of the mat will protect your child from falls, which makes it a great place for babies to practice tummy time, crawl and learn to walk! Our playmat are great for all children, ages 0 months and up.
Attractive & Educational
Children are instantly drawn to our playmat because of their bright colors, engaging characters and fun designs. It is the perfect place for infants to practice tummy time! Our educational designs allow toddlers and preschoolers to practice their vocabulary, ABC's or numbers while playing. Additionally, most of our playmat are reversible and have a different design on each side.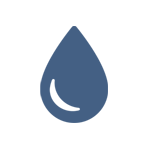 Eco-Friendly & Non-Toxic
We know that parents only want the best for their children. We are proud that all of our playmat are made of non-toxic, non-phthalate PVC or PE and are BPA-free. Parklon playmat are scientifically proven to be safe by SGS, a world leading testing and certification company, which means you can rest assured that you are placing your child in a safe play environment.
Durable & Practical
As soon as you open up one of our playmat, you will notice they are made of high quality materials. Parklon's PVC playmat can be expected to last up to 5 years. Our playmat are water resistant and easy to clean, so you can spend more time playing and less time cleaning up! Simply wipe up any spills or other messes with a damp or wet cloth.